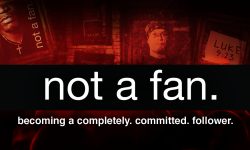 Sermon four: Comfortable Cross
October 2, 2022
WHO ELSE BUT GOD…
Who else but God could take a cross that represented defeat and turn it into a symbol of victory
Who else but God could take a cross that represented guilt — and turn it into the symbol of grace
Who else but God could take a cross that represented condemnation and turn it into a symbol freedom
Who else but God could take a cross that represented pain and suffering and turn it into symbol of healing and hope
Who else but God could take a cross that represented death and turn it into a symbol of life

What God Did For the Cross, He Can Do for You.
He uses our weakness to show His strength.
When we don't think we can, He does.
When we feel foolish, we're right where He wants us.
Application
Will you let God do for you what he did for the cross?